The Explore23 Conference is happening in Washington, D.C. and I am very excited to personally invite you all.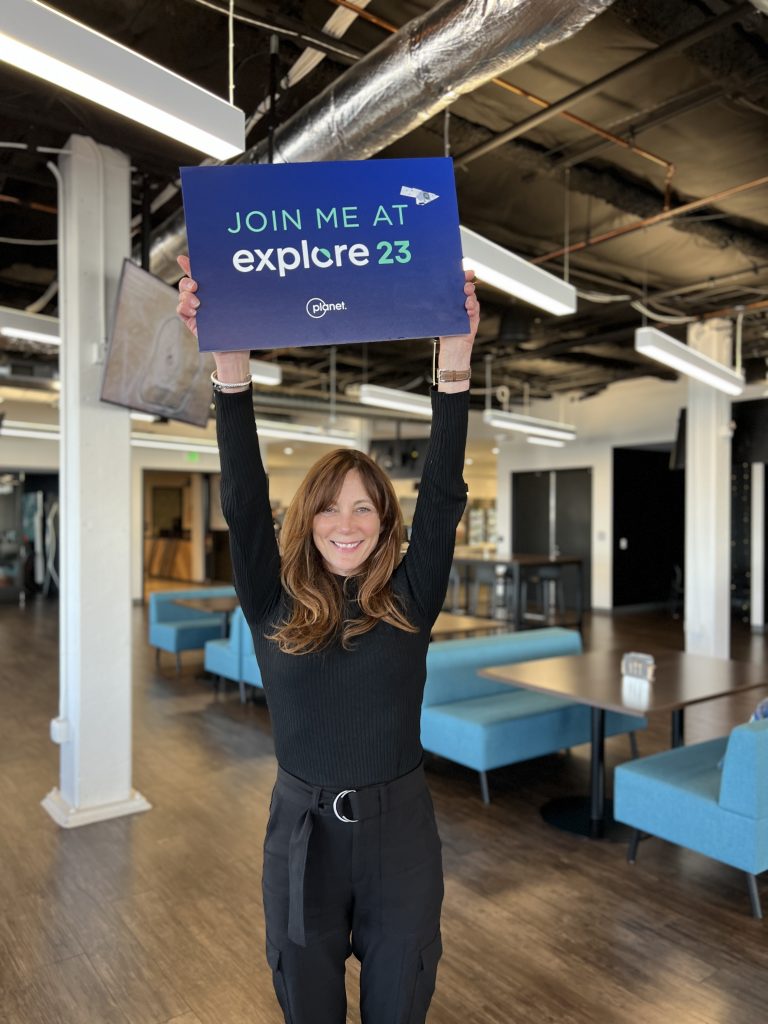 I recently took a break from building out the conference to reflect. I've spent a lot of time at customer conferences throughout my career. More than a decade ago, I had the first large hand in executing. I was part of a small marketing team that had big ideas and a big commitment to make it a memorable experience. We asked ourselves if it would be relevant to our broad audience.
We wanted our customers to be able to choose how they wanted to spend their time. There were different points of view in the keynote speakers. The singular priority was to bring value to our customers and partners, while also giving dedicated time for attendees to build community and connection.
We are less than two weeks away from the Explore23 Conference. I have the same hopes and expectations I had before. We have created a set of days that will inspire our customers and partners to take action, solve problems in new ways, and create connections to help navigate our rapidly changing planet Earth.
You should get inspired.
Brad Smith, Vice Chair & President of Microsoft, Christiana Figueres, Former Executive Secretary of the UN Framework Convention on Climate Change, and General B are some of the incredible keynote speakers that will bring to life our theme of transparency to action. We will show how our satellite data reveals change in the world and allow our customers and partners to take data-informed action by highlighting key perspectives on peace and security, digital transformation, and sustainable development.
Don't stop learning.
Our customers and partners are using technology to gain new insights. The Department of Defense, Organic Valley, and The Nature Conservancy are just a few of the organizations we show how the Planet community uses data to illuminate the world. We will show you how our users are creating situational awareness. These users help countries measure their natural resources and companies measure their supply chains
connect
We have time to connect and balance all of these learnings. There are multiple opportunities for you to network with the many partners and customers attending, as well as the Planet team. The North Star wants to build an Earth data platform that will power action. Natural capital can be incorporated into our economic system if this tool is trusted by countries, companies and communities. We are excited to show you a sneak peek of what you will see at Explore23 in our North Star video.
It wouldn't be a customer conference without time to celebrate and we invite you all to join us at the National Air and Space Museum for a special evening.
The entire Planet team and our partners are happy to have you. Don't forget to see you in DC.