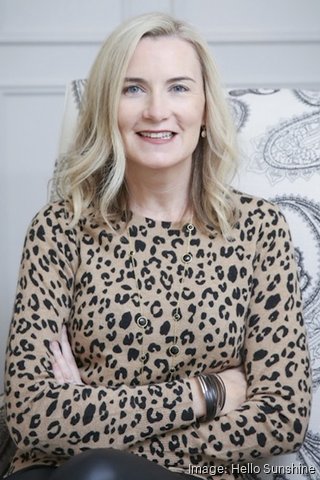 Hello, sunshine.
HelloSunshine's head of Direct to Consumer will be overseeing the solar agency.
An in-house agency has been created to help external brands connect with women through story-driven advertising and to market HelloSunshine's internal content.
The Solar agency will be led by Senior Vice President and Vice President of Creative Teneille Craig, and will be overseen by the head of direct to consumer at HelloSunshine, Maureen Polo.
Wiener was the Entertainment Marketing Solutions team leader at WarnerMedia, leading all brand marketing, brand positioning, creative and brand partnerships.
She was the sales and marketing leader at Fullscreen. She was the head of branded content at Microsoft.
Prior to working at TikTok, Craig held senior creative roles at other magazines.
Candle Media is run by co-chairmen and co-CEOs Kevin Mayer and Tom Staggs and backed by investment capital from funds. Sarah Harden is the CEO of HelloSunshine.
Harden said that solar presents a more formal offering that operationalizes HelloSunshine's trust, influence, and deep expertise with female consumers. We are partnering with brands with full-service capabilities across the modern media landscape.
Solar's work with brand partners includes extensive brand partnerships, as well as social marketing services, influencer marketing, licensing, product development, and women-centered consumer insights. The agency has worked with a number of brands.
According to Susan Pitt, brand experience director for cereals and yogurt brands at General Mills, Hello Sunshine was approached because of their like minded audience with Oui yogurt. We wanted to reach women who want to make time for themselves. HelloSunshine built a multi-channel program that helped catapult our shared creative purpose messaging and helped drive double digit increase in sales velocity.
Hello Sunshine said it will continue to focus on branded entertainment with the head of brand business development and branded entertainment continuing to lead those efforts.
Anne is a writer.