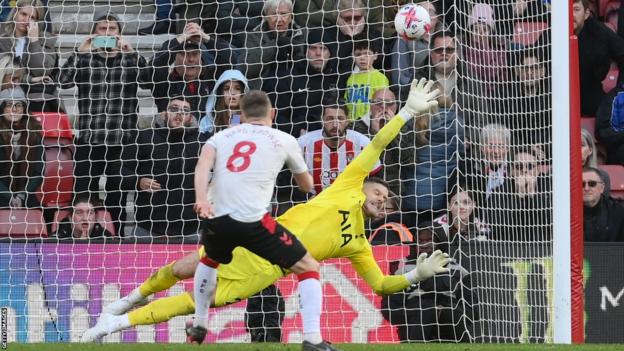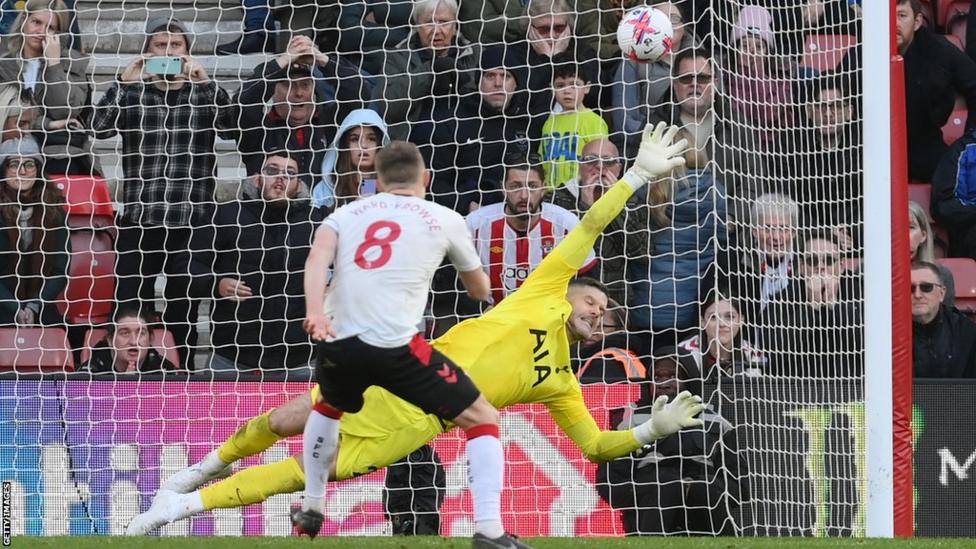 James Ward-Prowse and Fraser Forster have a history of taking penalties over 12 yards.
The skipper smashed a late leveller past the goalkeeper as the Saints gained a crucial point in a 3-3 draw with Spurs.
The pair have fought it out from the penalty spot before.
Ward-Prowse admitted that there was a lot of pressure.
"Fraser used to be my next-door neighbour and I took a few penalties against him in my garden with my little boy, so we have something going on there."
In the second half of the game, the Saints were awarded a late spot-kick after Pape Sarr was shown a red card.
Ward-Prowse stepped up to hit the ball into the top-right corner after a VAR check upheld the decision.
Theo Walcott said that Forster is Prowsey's best friend.
I think it's fantastic that he put it in the top corner because he thought he was not his mate.
They've lost one of their past four matches, but they're two points off of the safety zone.
Walcott said that it was difficult for Prowsey because they are close to Fraser.
I'm close to Fraser but not as close as he is, I think he practised penalties in his garden with me. Excellent for him.