Bilai Joa Silar has been promoted to senior VP and head of programming at Televisa Univision.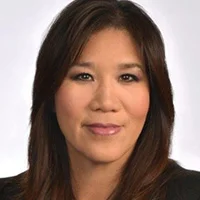 Bilai Joa Silar is a woman.
C21 reported that Joa Silar, who was previously senior VP of OTT content, has added AVoD programming to her responsibilities.
She has worked in production, programming and content marketing in Latin America and the US.
Prior to its merger with Televisa, she was devoted to its OTT content strategy.
The appointment is part of a restructuring of Televisa Univision's streaming division that began at the beginning of this year.
In January, Pierluigi Gazzolo was promoted to CEO of the service and three other people were promoted.
Joa Silar led the content strategy, programming, alliances and marketing at Viacom for Pluto TV while she was head of OTT at CBS.
She was the VP of content at Discovery US Hispanic Networks.