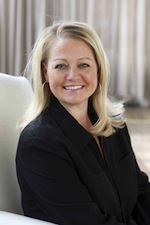 I was drawn to the agency because it has both a strong foundation and a future-forward vision that will provide endless possibilities for marketing talent. I'm excited to work with Alloy's managers, build solutions-focused HR programs, and welcome new hires into the firm's next chapter of growth.
There is a PR company in Atlanta.
As chief people officer, she will lead talent attraction and retention, drive innovation through employee relations, and nurture the firm's vibrant culture. In the 10th anniversary year of the agency, she was appointed, along with a 15% and 20% growth in the agency.
Performance management, employee relations, conflict resolution, internal communications and more are some of the areas in which McDonough has experience.
The business is built to scale as fast as it serves the IT industries it serves. The agency has both a strong foundation and a future-forward vision that will allow for endless possibilities for marketing talent. I am looking forward to working with the managers, building solutions focused HR programs, and welcoming new hires into the firm.
Before joining Uncommon Crew, she was the senior vice president, director of talent at 22squared, Inc. She was able to translate business goals into strategic HR and operational plans because of her knack for organizational effectiveness.
She worked for four years as VP of HR for Engauge Marketing. When it was 200 employees, Jenni joined the agency and oversaw full-cycle human resources. Prior to Engauge, she was the VP of HR atMS&L Group, a Publicis Groupe company, where she was responsible for talent attraction, development and retention.
The business value of the agency is its people, according to the CEO. I couldn't be more confident in her addition to the team. She knows the caliber of work that today's clients demand, and how to attract and cultivate best-in-class talent that can deliver stand-out results.
The Uncommon Crew is always looking for nerds, rebels and creatives to join. If you want to see why we are one of the best marketing communications agencies to work for, click here.
About Alloy
Alloy (previously known as ARPR) is an integrated marketing agency full of problem solvers and idea makers whose work reverberates throughout the Americas, Europe and the Middle East. The firm's deep expertise in earned media, content marketing, social platforms and digital advertising enables us to launch multi-channel campaigns that help global technology brands engage with their buyers, shape public opinion, build lasting influence and grow their market share. Since 2012, Alloy has been named a 10-time Best Place to Work, Technology Agency of the Year, Fastest Growing PR Agency, and noted for Best Use of Measurement and Data. To see how Alloy stands out from the crowd, visit AlloyCrew.com and follow @Alloy_Crew on LinkedIn, Twitter and Instagram.