(Image credit: Future)
The official numbers aren't in yet, but I heard through the grapevine that the ISE has set a new attendance record. Not including aisles and space between the halls, it had set a new floor space record with 56,866 square meters. There was a human traffic jam when moving between booths on the second day of the show.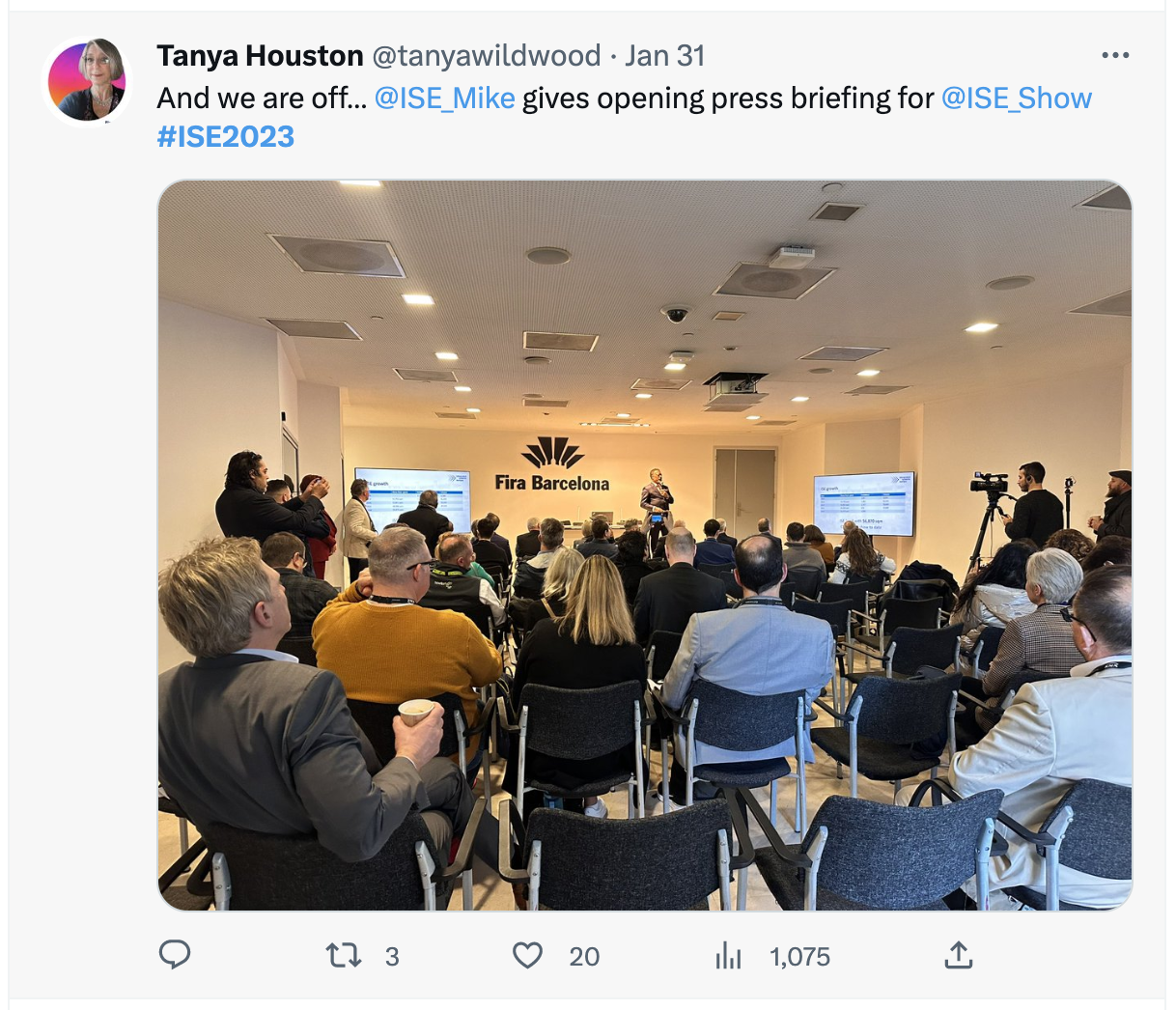 Mike Blackman, managing director of Integrated Systems Events, held a press event before the opening of the show floor on Day 1 about the impact Spanish institutions are having on ISE. Blackman said it was a great sign of recognition and the importance of Spanish institutions on ISE. They have never had this buy-in from any other region.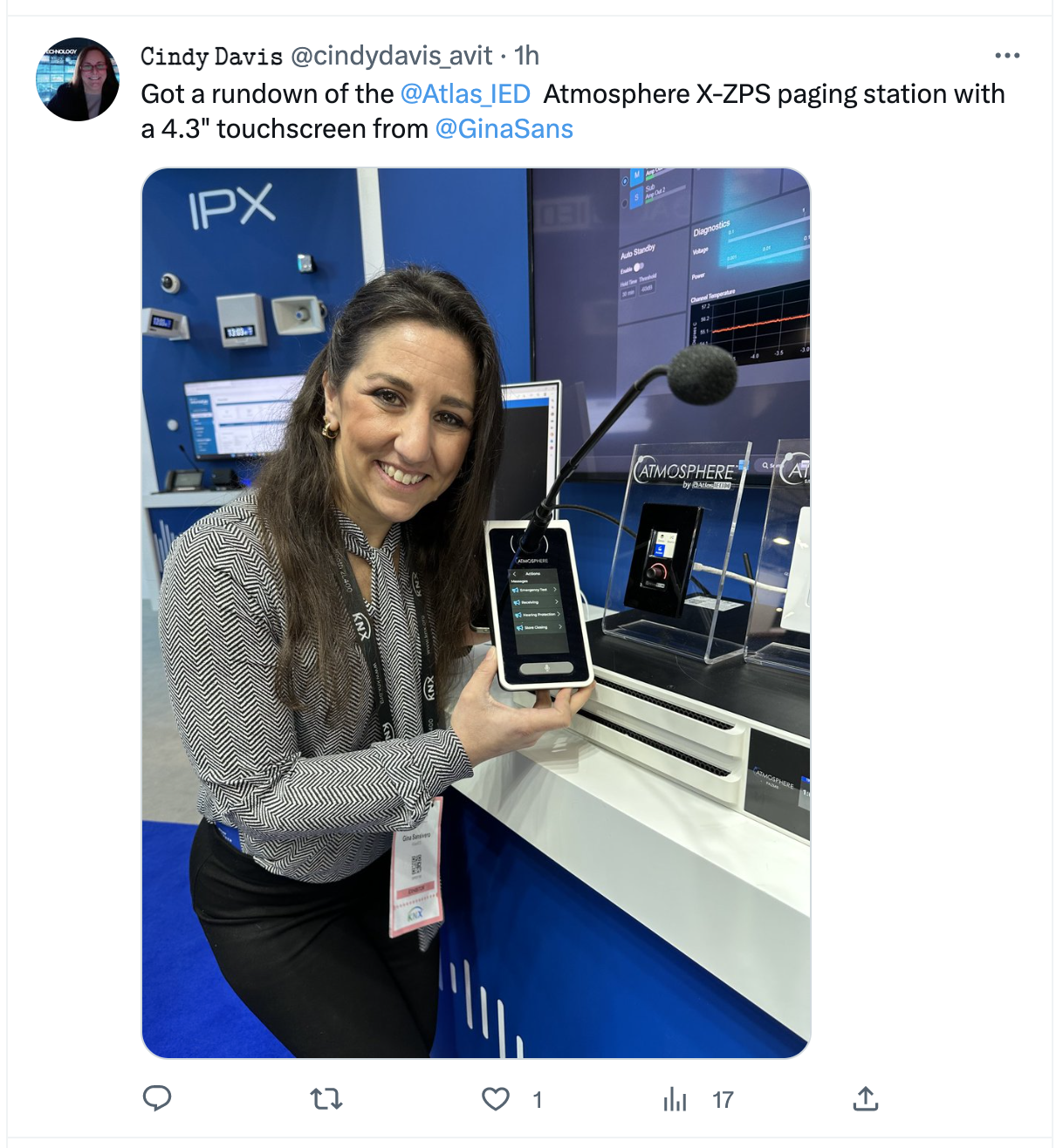 Gina Sansivero, vice president of Marketing and Corporate Communications at AtlasIED, shows off the Atmosphere X-ZPS, a 4.3" screen.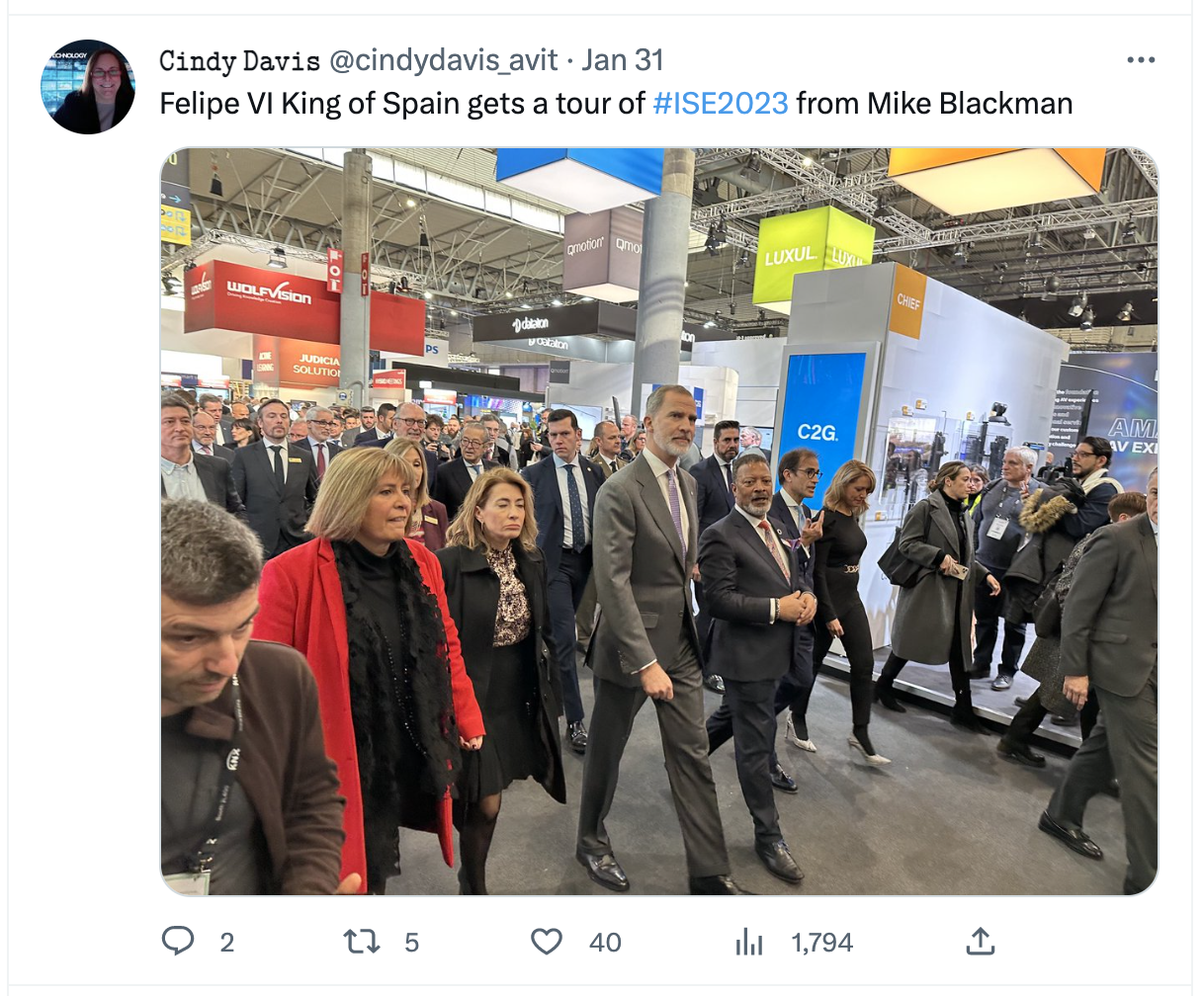 The Managing Director of Integrated Systems Events, Mike Blackman, escorted the King of Spain, Felipe VI, on his tour of the Fira Grand Via. The Royal Party visited stands of companies, including Lutron, Equipson Group, and the Barcelona City Council.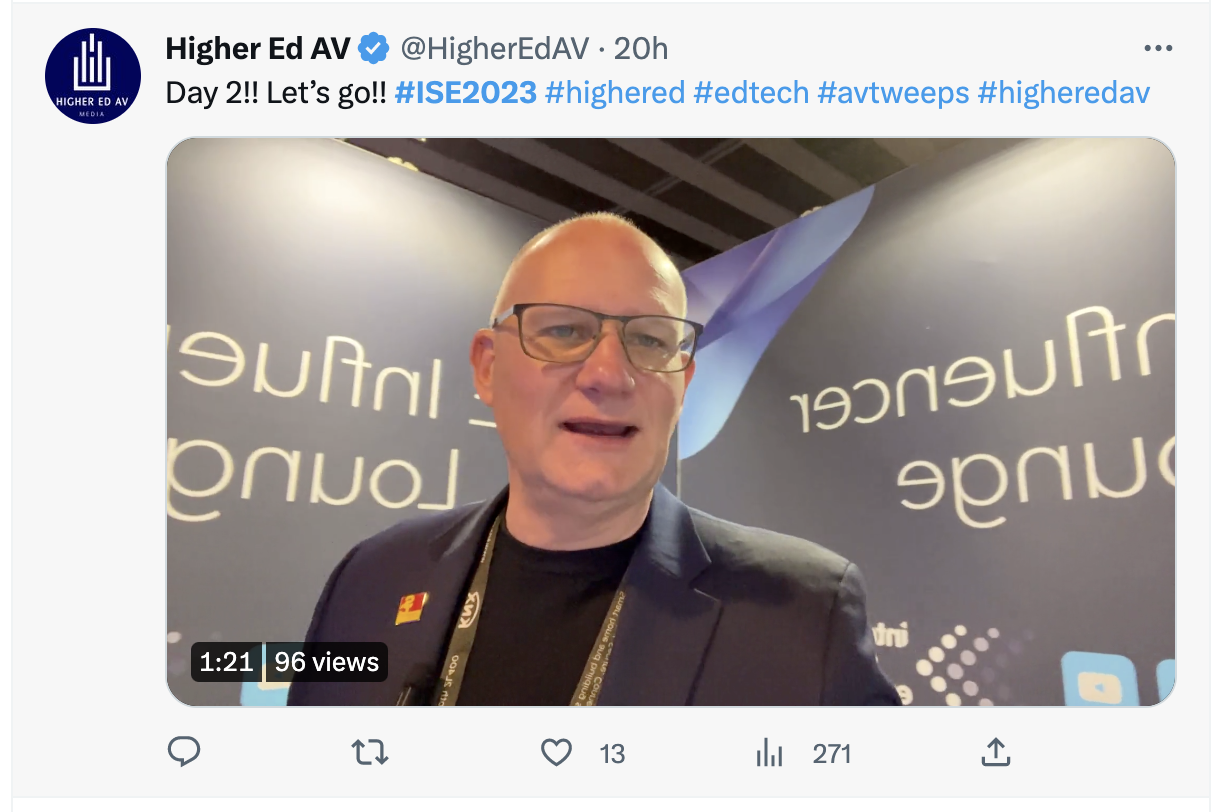 The Higher Ed AV team is live on scene at ISE23 to bring you all the action from a higher ed point of view. The latest action can be found on the ISE23 page at Higher Ed.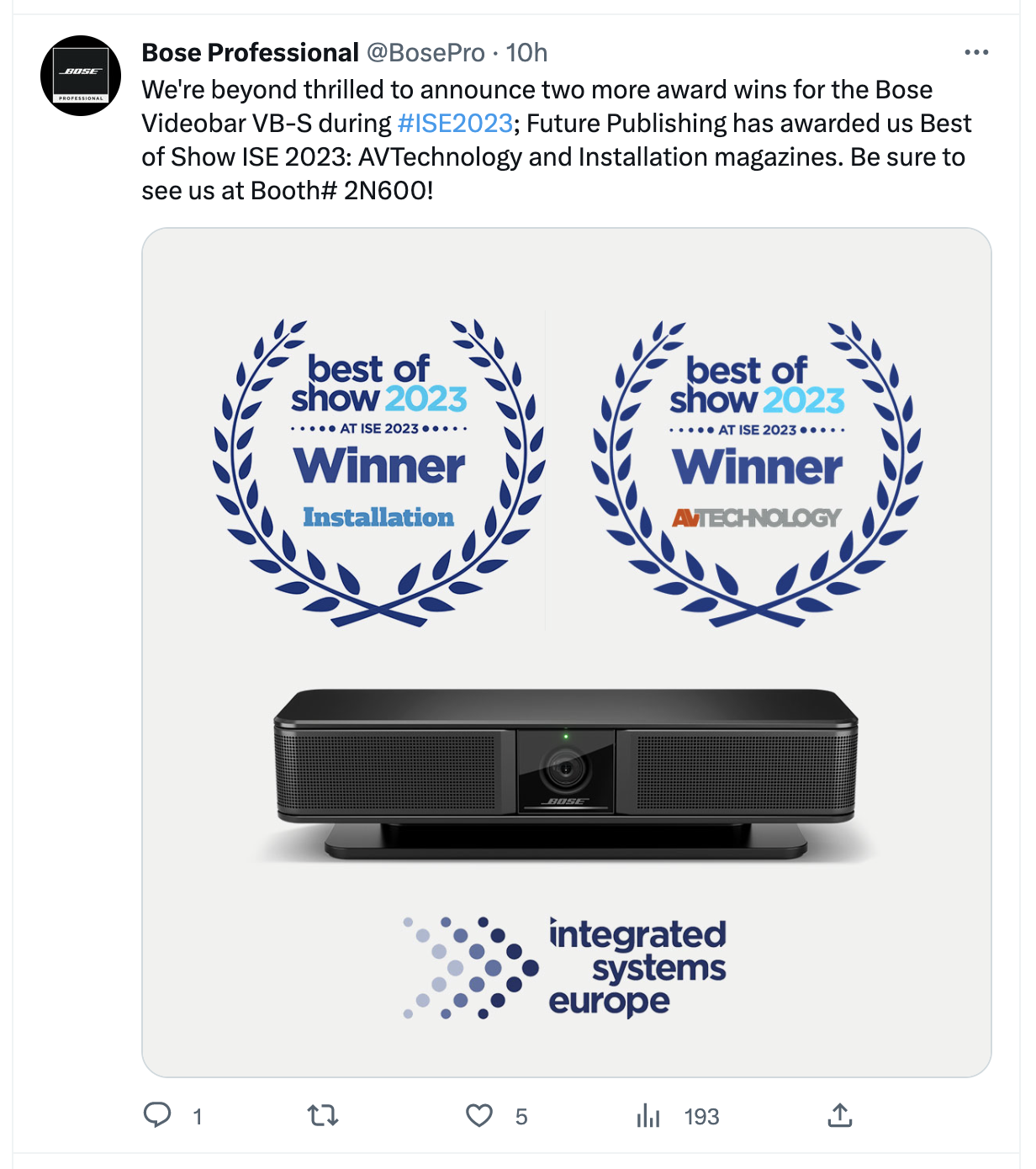 The winners of the Best of Show were announced.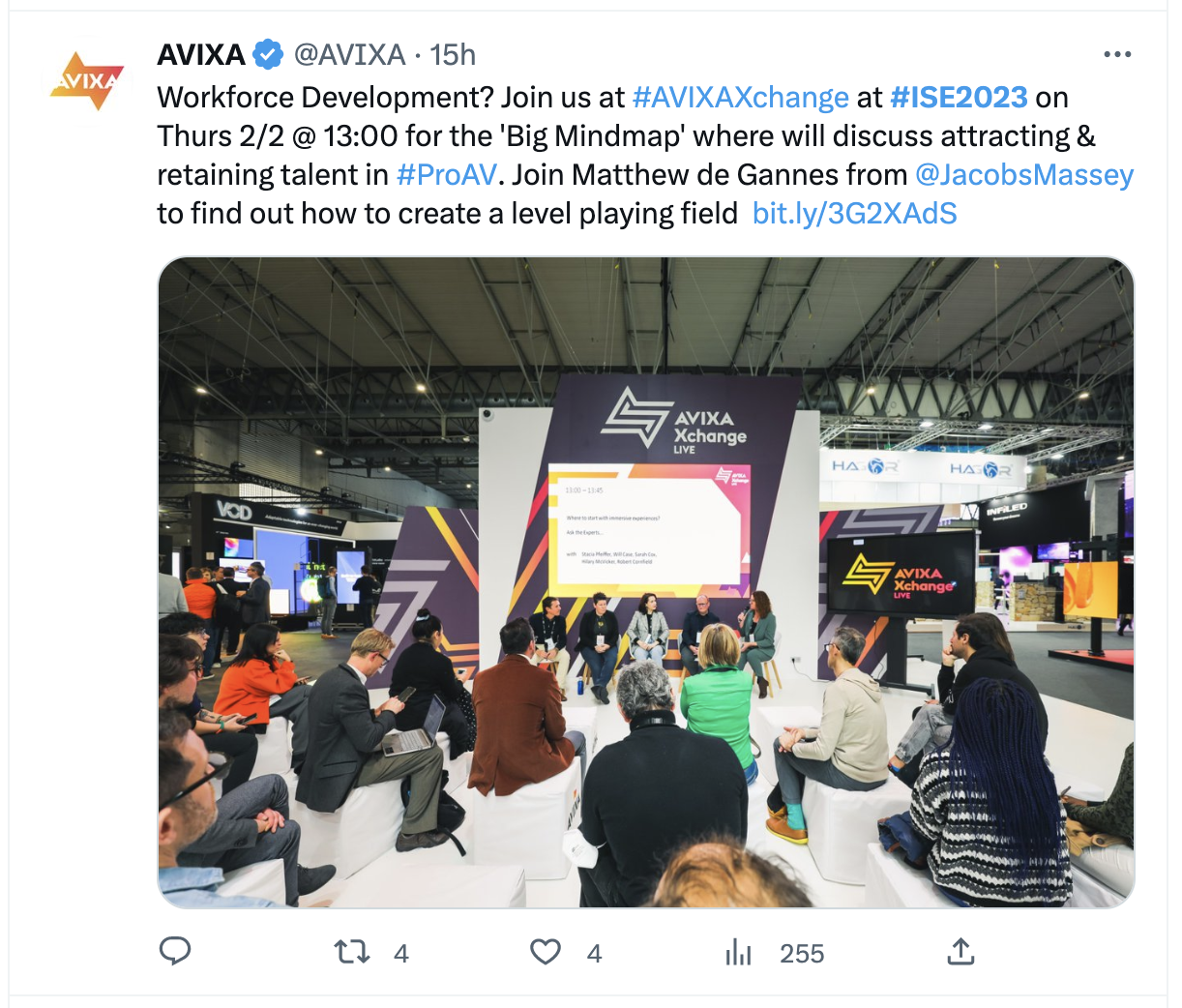 There is a packed program of education and networking at the ISE. The management of seven ISE conferences on topics from digital signage to live events has been taken on by AVIXA. At Xchange Live, AVIXA will host interactive sessions with thought leaders.
There is a visual recap from the ISE23.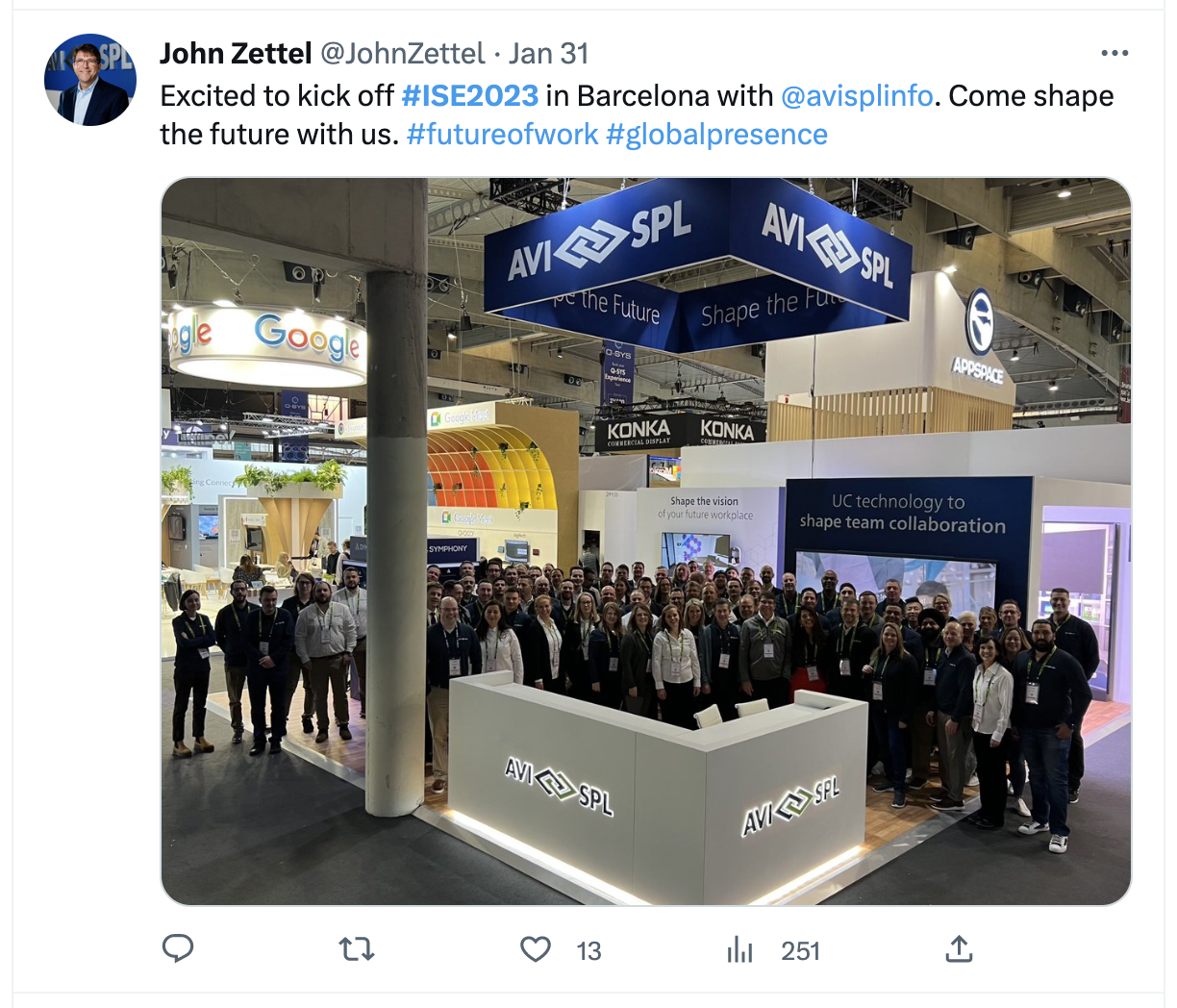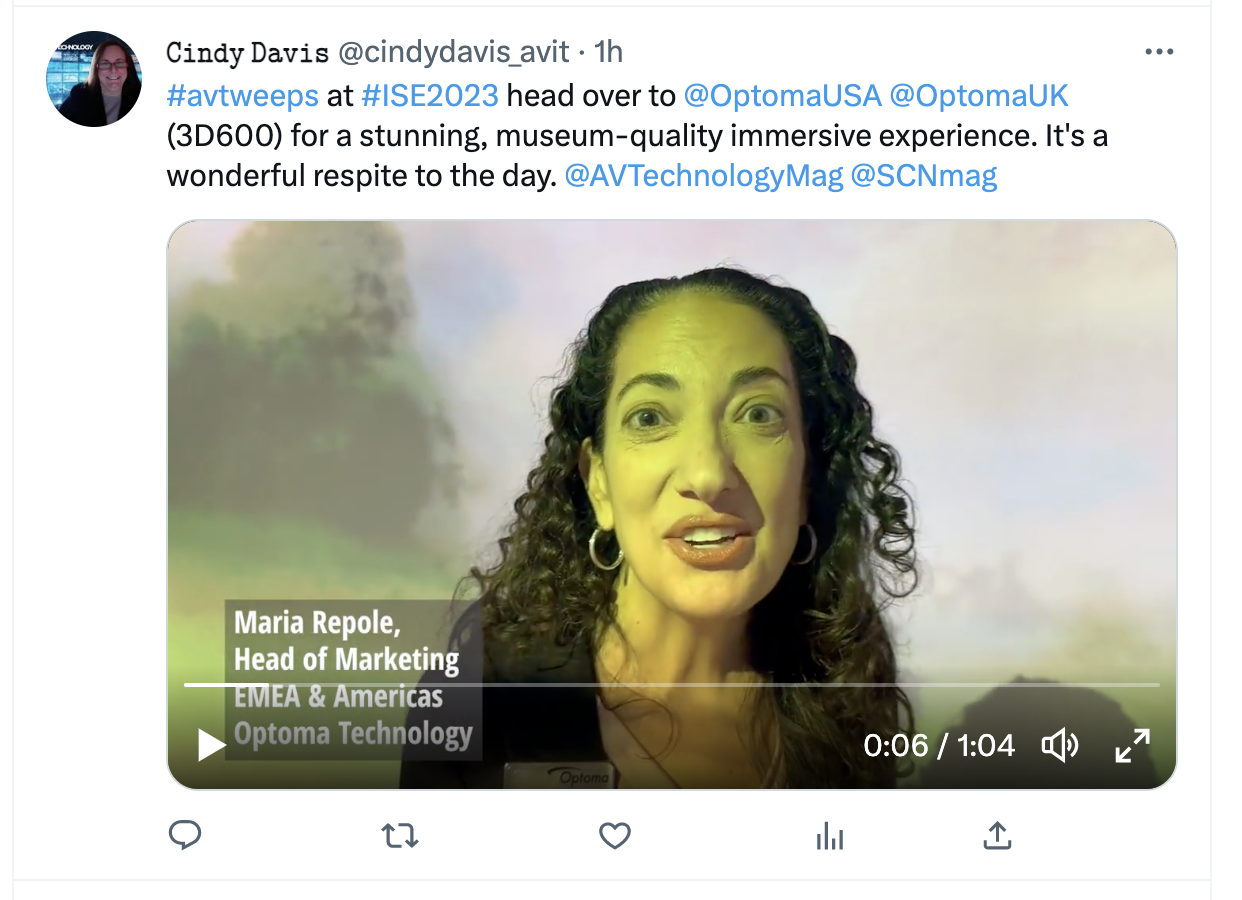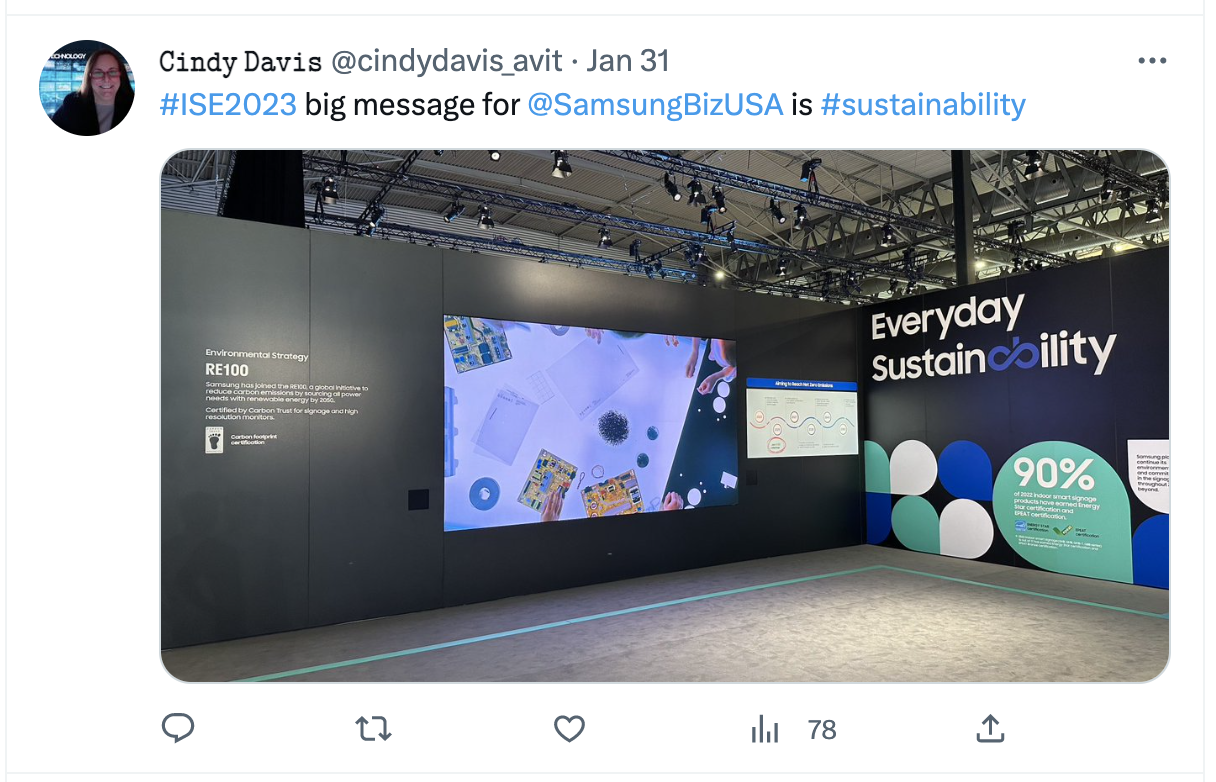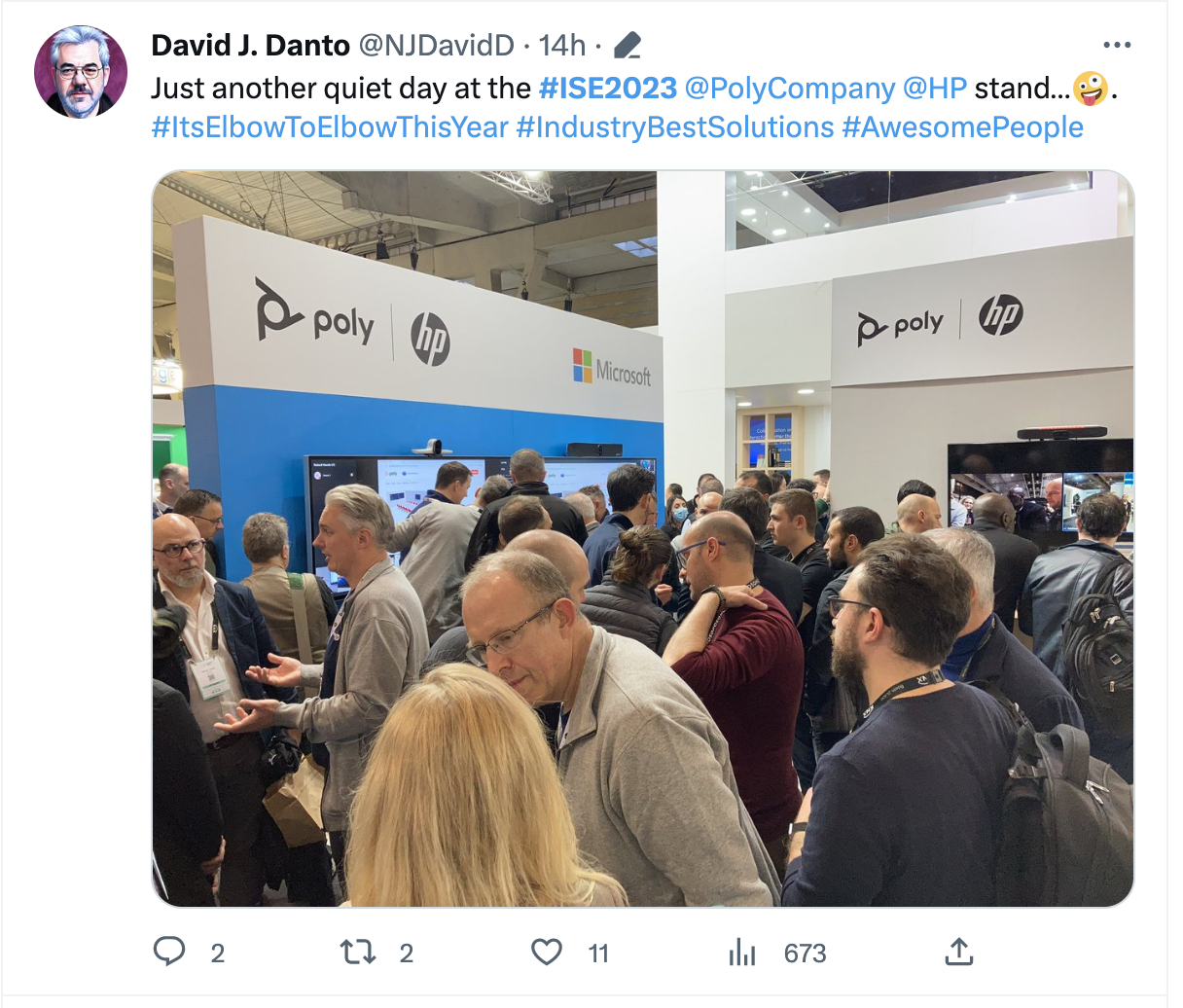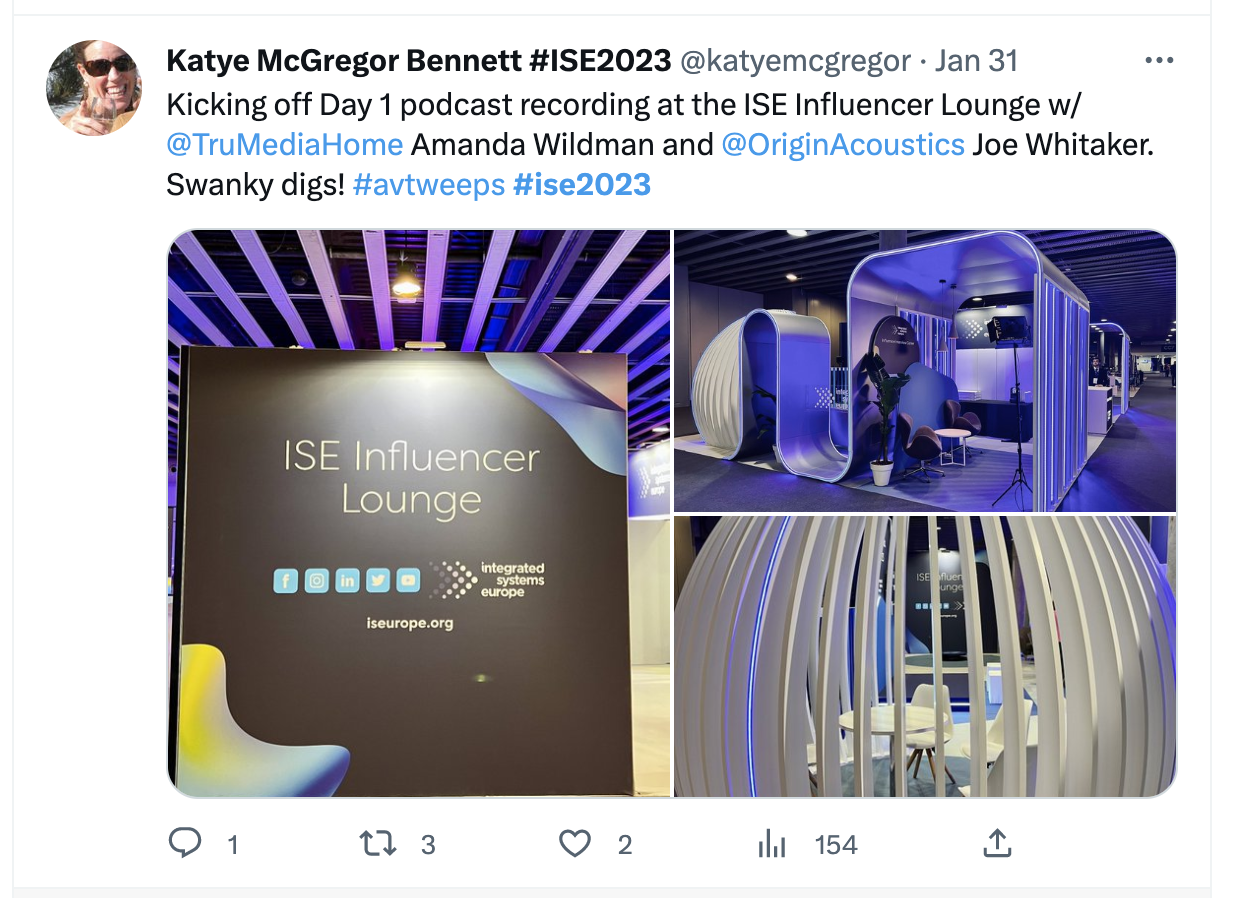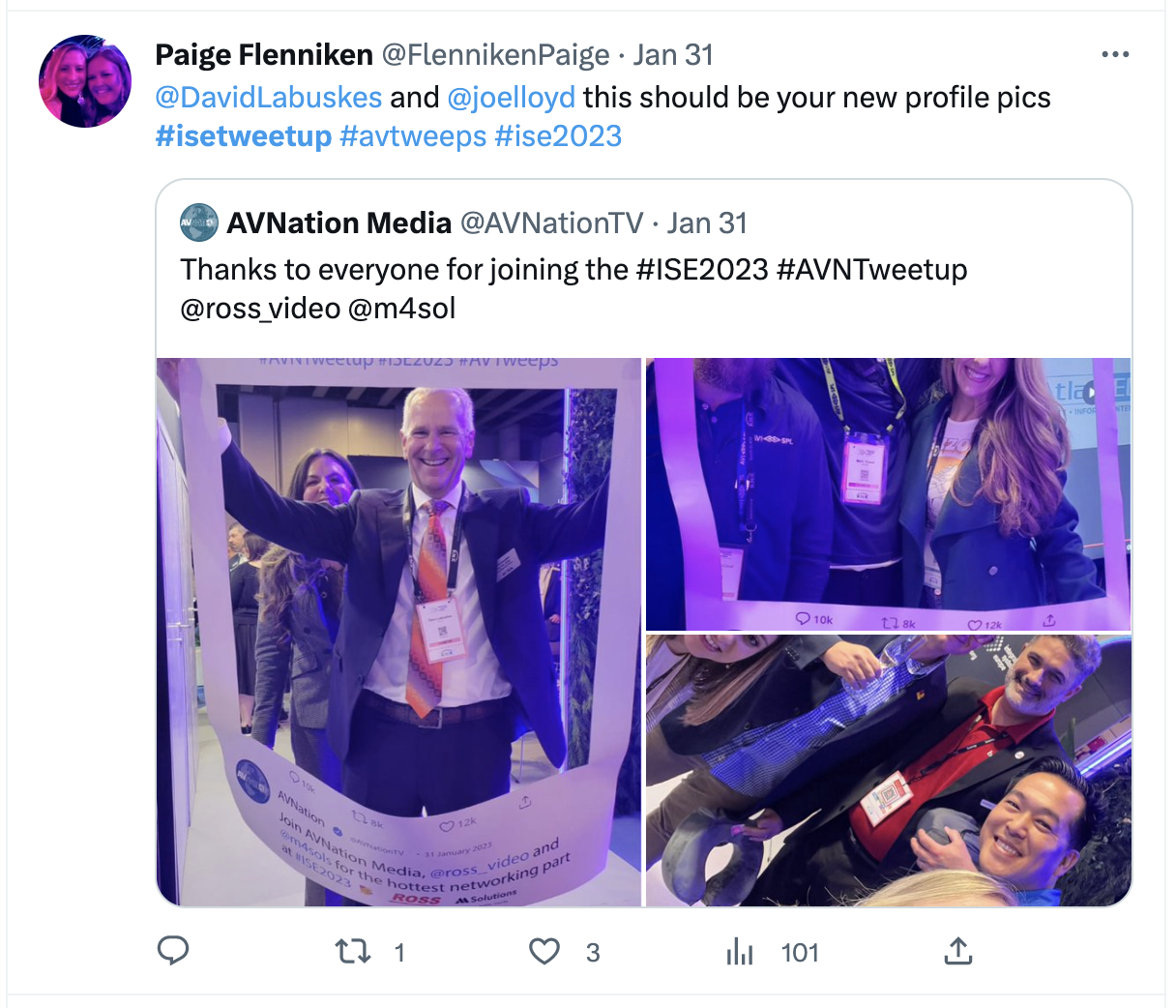 After the show, watch for more in-depth recaps.
Tech managers can find a daily selection of features and news. You must sign up below.