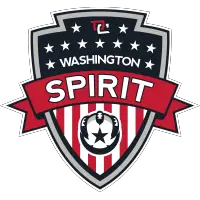 The National Women's Soccer League has a news release.
Emma May is the new President of Business Operations. May will work closely with the club's owner.
"Emma is the perfect leader as we embark on an ambitious goal of professionalizing and transforming the club into one of the best sports franchises in the world," said Kang. "Emma's experience and expertise in branding, marketing and media, especially in the sports world, is second to none. More importantly, her genuine empathetic leadership will be instrumental as we build a collaborative and winning culture."
She leads the team responsible for setting and driving Nike's global elite marketing strategy. May's Nike portfolio had experience in marketing women's professional sports, including the NWSL. On October 24, she will start working with the spirit.
The new President of Business Operations will be May. Michele wants to make this club one of the best in the world. The next generation of fans and players in the area have an opportunity to be part of something special. I'm proud to be a part of that.
May created new ways to tell important stories with key strategic athlete-owned content partners at Nike. May held several other leadership positions at Nike, including leading marketing efforts for its Leagues, Athletes and Grassroots in North America.
May was the Vice President of Marketing for Bleacher Report Live and NBA Digital at Turner Sports. She launched a digital subscription service for Bleacher Report and drove growth for NBA League Pass at Turner Sports. May has worked with a number of sports teams.
A native of Nashville, Tennessee, May is a graduate of Middle Tennessee State University. May has done volunteer work at Humanities Tennessee, Habitat for Humanity, Nashville CARES, Big Brother/Big Sister, Hands On Nashville and Make A Wish Foundation.
You can check out the statistics from Washington.
• Discuss this story on the National Women's Soccer League message board...
The thoughts and opinions of OurSports Central or its staff are not reflected in this release.